Benjamin Franklin $100 Money Design Coin Purse A (Lot of 2)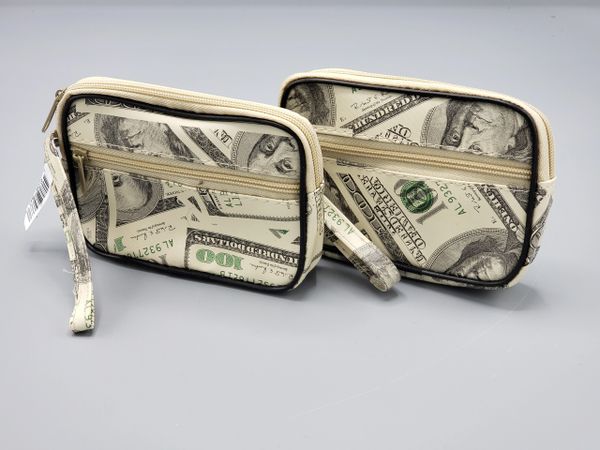 Benjamin Franklin $100 Money Design Coin Purse A (Lot of 2)
Benjamin Franklin $100 Design Coin Purse A
This listing is for TWO coin purses.
Size:  Length-3.5" x  Width-5" x  Depth- 1.5"
Can be used as a wristlet with  8.5"  diameter.    With Zipper to fasten the coin purse.
Perfect for small items like coins, medications, lipsticks etc. Carry alone or put inside your bag.  Organize your small items by carrying them in these small purses.  Get one now.
Reviews