Belo Essentials Whitening Lotion SPF 30 200ml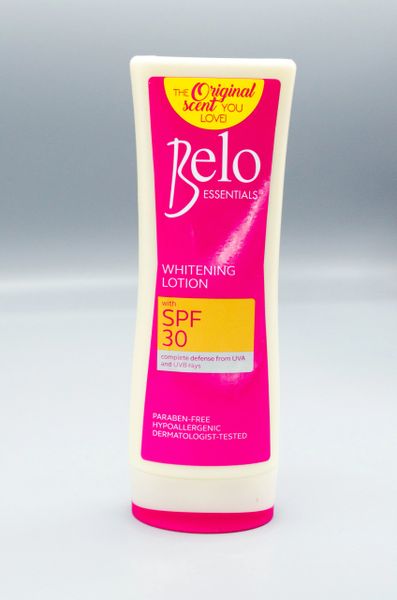 Belo Essentials Whitening Lotion SPF 30 200ml
Belo Essentials Whitening Lotion SPF 30 200ml

Developed by dermatologists to be safe and effective.  New Packaging,  Same Great Formula! 
This is an all-over body lotion that gives complete defense from the sun as it visibly whitens in just 7 days.  Not only that it lightens skin but keeps it light with powerful sunscreen protection. SPF 30 provides full-spectrum protection from harmful UVA and UVB rays
Formulated with tiny microspheres that deliver concentrated whitening treatment to the areas that need it the most.  The micro-encapsulated technology encloses active ingredients to ensure maximum whitening power. 
This lotion was formulated to protect skin and keep it healthy while it undergoes a dramatic lightening transformation.
Apply twice a day all over the body for best results.  The skin will look noticeably lighter after just one week of regular use.
Reviews