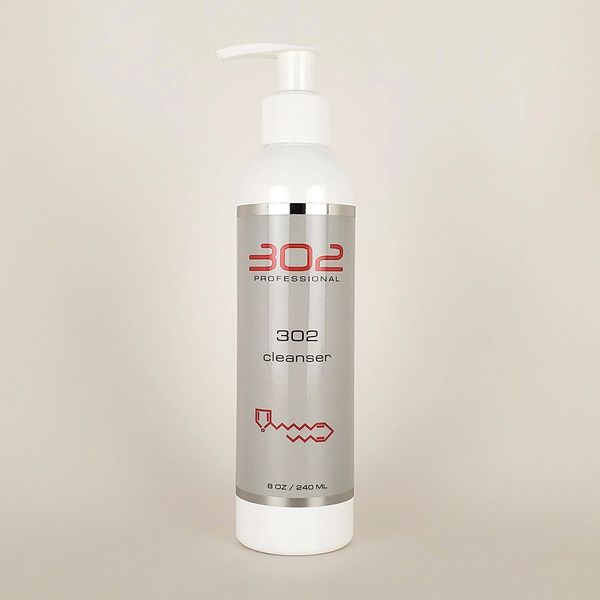 302 CLEANSER (8oz/240ml)
302 Cleanser (8oz/240ml)

Appropriate for All Skin Conditions.   Skin softening lotion-like application.  Creamy. Low Foaming. Ultra-Mild. Non- Drying.  A super skin softening aging skin oriented formula. Very mild, outstanding deep cleansing and soft after-feel. Rinse well.
FEATURES:
• For visible aging clients – the best.
• Strengthens skin barrier
• Softens skin
• Essential oils stimulate gently.
Reviews