302 AVOCADO MASK (3.4oz/100ml)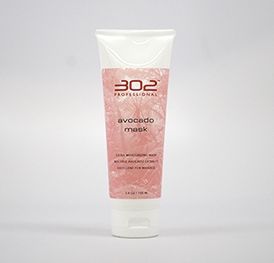 302 AVOCADO MASK (3.4oz/100ml)
302 Avocado Mask (3.4oz/100ml)
Description



Moisturizing Mask Based on Avocado Extracts for Sun Damaged Skin, Excellent for Massage.

For immediate soft, supple skin skin. This mask works best for skin that is either too thin from aging or too coarse from sun damage. Various avocado extracts provide the mechanisms to soften the extracellular matrix – with one application. Lavender provides soothing recovery. NOT a rosacea treatment but excellent for dry, debilitated skin, prone to redness – limit usage in these cases to 2x per week.
Directions

Cleanse skin. Apply immediately or after application of other products Leave on skin 5-10 minutes, may be left on or removed with water.
Reviews