Valentus Slim Roast Cocoa 14 Packets (16g each)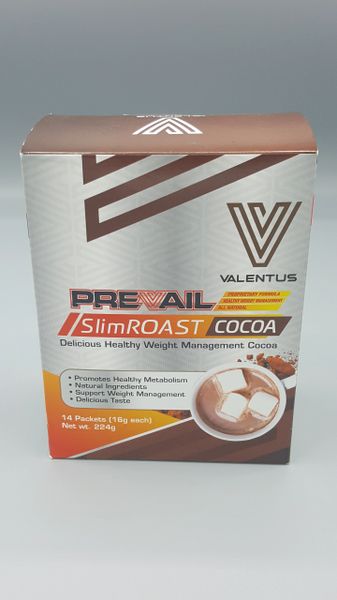 Valentus Slim Roast Cocoa 14 Packets (16g each)
To purchase this product at Preferred Price you need to be our Preferred Customer, please let us know on the contact us form

.  We will get back to you.  

Or go to our Valentus Website:  www.myvalentus.com/wellnessadvocate 
This cocoa was sourced from the pristine cocoa beans on the planet. Contains Cayenne. 
It can be used two times a day. 
This cocoa provides its benefits: 
a. Promotes Healthy Metabolism.
b. Scientifically formulated to help suppress your appetite and manage your weight.
c. Natural Ingredients.
d. Support Weight Management. 
e. Delicious Chocolate Taste.
If you have any questions before purchase, please contact us.
DISCLAIMER:   

*These statements have not been evaluated by the Food and Drug Administration. These products are not intended to diagnose, treat, cure or prevent any disease. *Consult your physician before beginning any weight loss program. Prior to using these products, print the ingredients in this supplement, take them to your physician for approval.
Reviews