Valentus Prevail Slim Roast Optimum Dark Roast Coffee 3.7 oz (105g)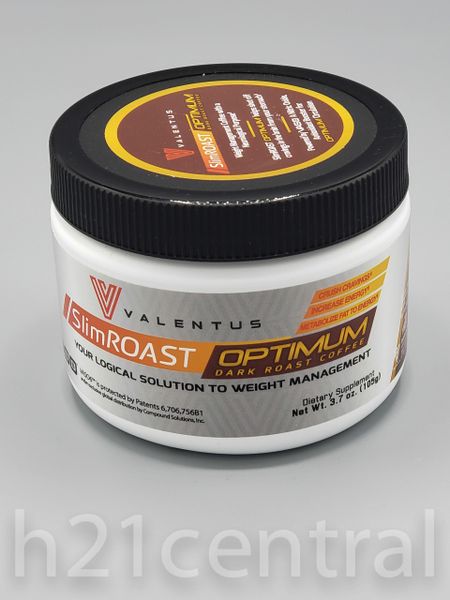 Valentus Prevail Slim Roast Optimum Dark Roast Coffee 3.7 oz (105g)
Old Formulation, NO Dynamine



This delicious and well-known slim roast coffee is designed to take your weight management to the next level. 
Focus for coffee lovers who love dark roast coffee who struggle to lose weight every day. 
Formulated to crush/reduce food cravings, support fat metabolism and nourish the body to support weight loss, increase energy, support the body's own natural sugar levels, support mood and focus, support the body's cardiovascular system. 
The perfect addition to your weight loss management. People from all walks of life have provided testimonies to show the ultimate result of drinking this delicious coffee. 

DISCLAIMER:   

*These statements have not been evaluated by the Food and Drug Administration. These products are not intended to diagnose, treat, cure, or prevent any disease. *Consult your physician before beginning any weight loss program. Prior to using these products, print the ingredients in this supplement, take them to your physician for approval



Reviews