Valentus Prevail Energy 1 box 24 packets (9g each)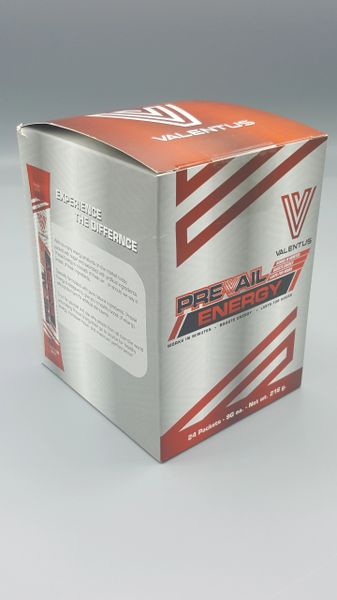 Valentus Prevail Energy 1 box 24 packets (9g each)
To purchase this product at Preferred Price you need to be our Preferred Customer, please let us know on the contact us form

.  We will get back to you.  

  Or go to our Valentus Website:  www.myvalentus.com/wellnessadvocate 
Each packet contains designed to give you a healthy boost of energy without the harmful artificial ingredients. Great for the following individuals:
a. Mornings    c. Drivers      e. Afternoon slumps
b. Athletes      d. Students   f. Those who need a boost of energy.
For more detailed info:  https://www.valentusproducts.com/prevail-energy

If you have any questions before purchase, please contact us.

DISCLAIMER:   

*These statements have not been evaluated by the Food and Drug Administration. These products are not intended to diagnose, treat, cure or prevent any disease. *Consult your physician before beginning any weight loss program. Prior to using these products, print the ingredients in this supplement, take them to your physician for approval.
Reviews