Style Sexy Hair Hard Up Hard Holding Gel 5.1 oz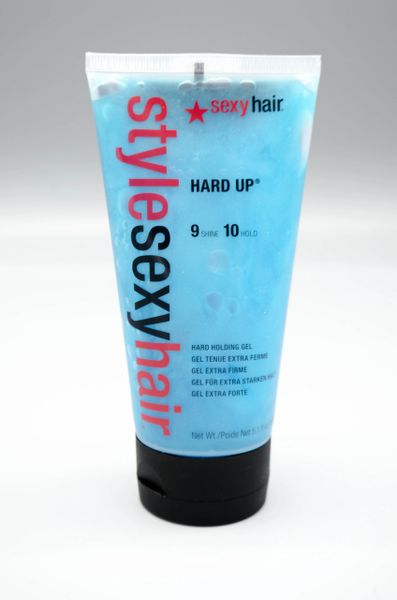 Style Sexy Hair Hard Up Hard Holding Gel 5.1 oz
Award winning world's strongest holding gel that won't flake.
For all hair types.  Shine- 9; Hold- 10. 
Alcohol-free and flake-free.  Contains Mica and Titanium Dioxide as shining agents
Apply on dry hair and style to achieve your desired look.  It allows for a messy tousled look.
Apply to damp or wet hair and you can achieve a sculpted, spiked, sleek or refined look.
Reviews