Skinny Body Care E3 Energy Endurance Electrolytes 10.5oz/ 300g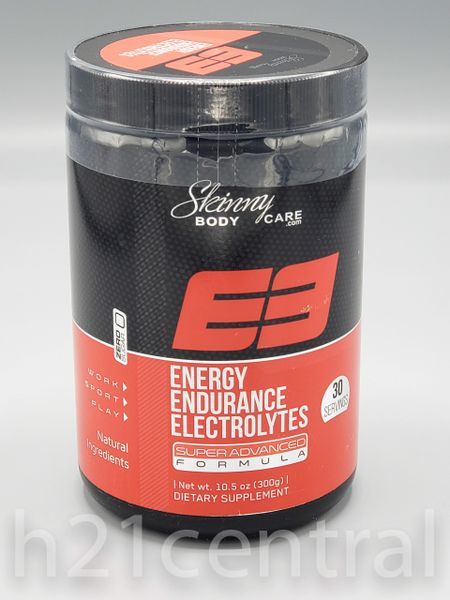 Skinny Body Care E3 Energy Endurance Electrolytes 10.5oz/ 300g
To purchase this product at Preferred Price you need to be our Preferred Customer, please let us know on the contact us form

.  We will get back to you.  

Or go to our Valentus Website:  www.myvalentus.com/wellnessadvocate 

Have you ever experience the time you wanted to exercise or wanted to do your daily chores or was invited to do several activities but did not have the energy to do it. 



This E3 Energy, Endurance, and Electrolytes provide you the energy you need to help you do your daily exercised or daily chores and activities.  
Also, there are only 25 calories, which will have no negative impact on your weight loss efforts. 
This E3 will provide you the energy you need to stay active which in turn burns more calories and increase weight loss. 
This product contains formulas both green coffee bean extract and cayenne pepper that have fat-burning and metabolism-boosting properties. Gluten-free as well and absolutely zero artificial flavors or sweeteners. Safe for gluten-free and sugar-free diets. 
If you have any questions before purchase, please contact us. 
DISCLAIMER:   

*These statements have not been evaluated by the Food and Drug Administration. These products are not intended to diagnose, treat, cure or prevent any disease. *Consult your physician before beginning any weight loss program. Prior to using these products, print the ingredients in this supplement, take them to your physician for approval.



Reviews