PRAVANA NEVO SUPER SHAPE EXTREME HAIR SPRAY 10.6 oz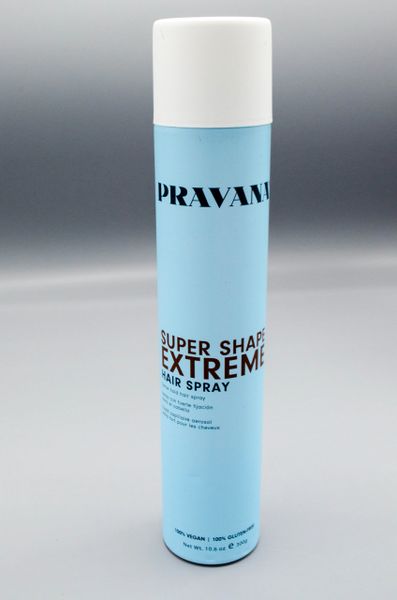 PRAVANA NEVO SUPER SHAPE EXTREME HAIR SPRAY 10.6 oz
PRAVANA NEVO SUPER SHAPE EXTREME HAIR SPRAY 10.6 oz
Best-selling, style-perfecting extreme hair spray with extreme fierce hold. 

This is the one to grab when you want the utmost holding power,impenetrable, hurricane-proof hold. This superior product adds sky-high volume and always leaves a touchable feeling.
No more worries about your hair falling flat or feeling dry and crunchy.
100% Vegan and Gluten-Free best-seller
This can withstand the elements while adhering to the strictest environmental regulations.
Weightlessly creates colossal volume for serious, all-week hold and supernatural shine defendinghair against the elements.
Exclusive to
No phthalates
No animal testing
No sulfites
No cocamide DEA and MEA
No parabens
No propylene glycol
No sodium chloride
No animal bi-products
Gluten-free
100% vegan
5% to fight cancer
100% biodegradable packaging
Reviews