PCA SKIN® RETINOL RENEWAL WITH RESTORATIVE COMPLEX 1.0 oz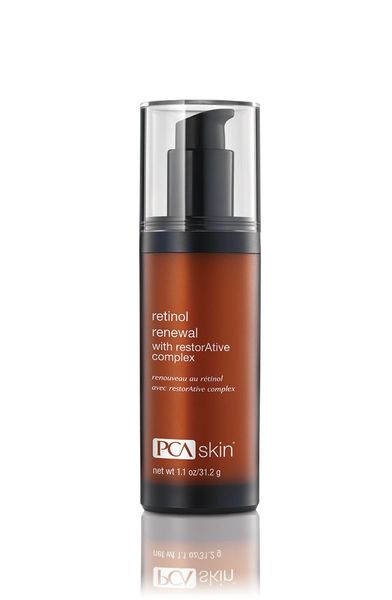 PCA SKIN® RETINOL RENEWAL WITH RESTORATIVE COMPLEX 1.0 oz
PCA SKIN products are sold only through certified PCA SKIN Professionals
DETAILS:
This serum features RestorAtive complex, a unique blend of a retinol complex and botanicals that help minimizes the appearance of fine lines and wrinkles and promote an even skin tone. (Formerly referenced as pHaze 26)
For normal skin types.   Ideal for visible aging and as a preventative treatment serum.
KEY INGREDIENTS:
Retinoids (vitamin A) - are converted to retinoic acid in the skin. Vitamin A helps to promote a clear complexion and an even skin tone.

Vigna Aconitifolia Seed Extract - is a botanical that promotes a clear complexion and an even skin tone.

Sodium Hyaluronate – has the ability to hold 1,000 times its weight in water plays an important role in skin hydration.
DIRECTIONS:
After cleansing and toning, apply one to two pumps to entire face and neck twice daily for maximum results.

Follow with the appropriate PCA SKIN broad spectrum SPF product in the daytime and moisturizer in the evening.
AVAILABLE IN  SIZE:
1.0 oz $100.00

Reviews