PCA SKIN® POST PROCEDURE TRIAL SIZE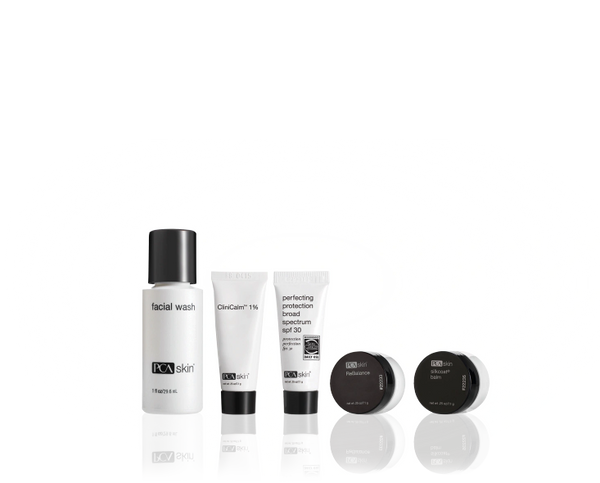 PCA SKIN® POST PROCEDURE TRIAL SIZE
PCA SKIN products are sold only through certified PCA SKIN Professionals
DETAILS:
This strategically selected post-procedure solution facilitates a patient's skin returns to baseline, with visible improvement, at an acceptable rate following treatments such as chemical peels, microdermabrasion, non-ablative laser or IPL. This solution should be used for three to five days post-treatment, or until flaking has resolved. If used as directed, the included products minimize the potential of complications and increases positive patient outcomes.
CONTAINS: ( trial size)
Facial Wash 1 oz
CliniCalm 1% 0.25 oz
Silkcoat Balm 0.25 oz
Rebalance 0.25 oz
Perfecting Protection Broad Spectrum SPF 30 0.25 oz
KEY INGREDIENTS:
Please see individual product pages for key ingredients.
Reviews