PCA SKIN® DRY SKIN RELIEF BAR 3.3 oz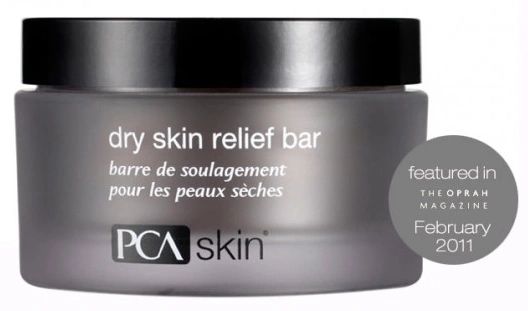 PCA SKIN® DRY SKIN RELIEF BAR 3.3 oz
PCA SKIN products are sold only through certified PCA SKIN Professionals.
Desription
Featured at Oprah Winfrey Feburary 2011 Magazine Edition. This gentle cleansing bar soothes and supports dry skin. The combination of soothing humectants and antioxidant ingredients makes it gentle enough for daily use by anyone with dry skin. (Formerly referenced as pHaze 10)

Key Ingredients
Resorcinol – is a flaking agent.
Pumpkin Seed Extract – provides vitamin A to the skin.
Pumpkin Seed Oil – is rich in essential fatty acids and nutrients.
Honey - is a natural humectant that helps moisturize skin.
Directions
Moisten the enclosed sponge and create a creamy lather.
Cleanse the affected area, allowing the lather to remain on the skin approximately two minutes. Rinse with warm water and pat dry.
Follow with the appropriate PCA SKIN toner, treatment serums and broad spectrum SPF product in the daytime and moisturizer in the evening.
Size
3.3 oz- $41.00

Reviews