Mena Natural White Pearl Cream 3g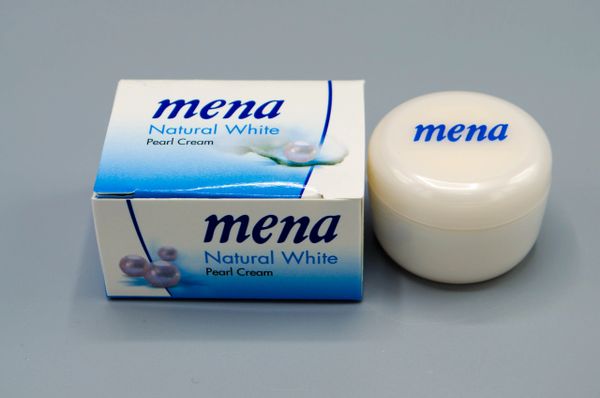 Mena Natural White Pearl Cream 3g
Whitening cream enriched with Vitamin E and Pearl Powder make your skin supple and give a healthy glow. Mild and gentle formula for everyday use.
Directions for Use:
Use everyday by applying it gently onto your face and neck in the morning before makeup and in the evening before bedtime.
Ingredients Beeswax, Vitamin E (alpha-tocopherol), Titanium Dioxide, Lanolin Anhydrous, White Mineral Oil, IsopropylMyristate, Glycerine, steric acid, methyl paraben, propyl paraben, Perfume, glyceryl monostearate, Tee Tree Oil, Pearl Powder, Kojic Acid.
Made in Thailand
Reviews