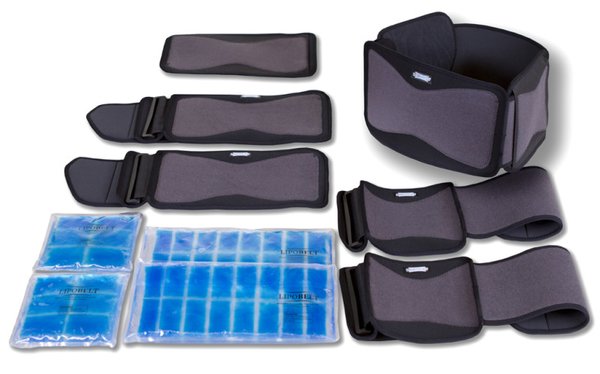 LipoBelt Complete Kit
Cryo Technology designed specifically to firm, tone, and smooth the abdomen. Easily tightens to provide uniform compression, and increase the magnitude of cooling. Stretches and hugs the body for ultra comfort, with a specially woven fabric barrier to protect skin from frostbite or cold burns, absorb moisture from condensation, and allow maximum cold penetration.
Includes LipoThighs and LipoArms belts, for smoother and tighter looking thighs and arms!

LipoThighs fits up to 26" circumference
LipoArms fits up to 15" circumference
For use on:
• Midsection/Flanks
• Hips
• Back
• Upper arms
• Inner/outer and back of thighs
Contents:
• 1 LipoAb belt
• 2 Small sliding modules
• 2 LipoArm belts
• 2 LipoThigh belts
• 2 Small LipoPacks
• 2 Large LipoPacks
Reviews