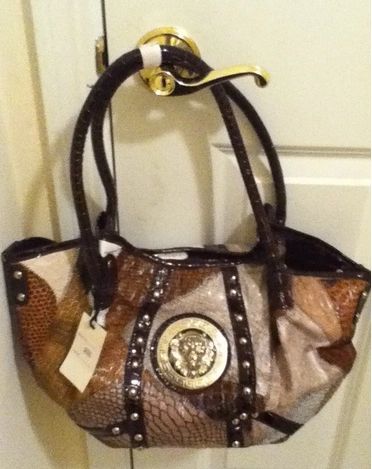 LION HANDBAG
Lion Handbag
Size:  L x W 9" X 17"

This hot lion handbag is a great bag for daily use whether you are going to work or going to a special occasion. Front design features  a silver lion design.  Back design features a zippered pocket.
Has a zipper opening on the top.  With animal print interior cloth. The front side of the interior contains two pockets while the back side contains       a small zipper pocket.
A great product that should not be missed. Purchase your own now.
Reviews