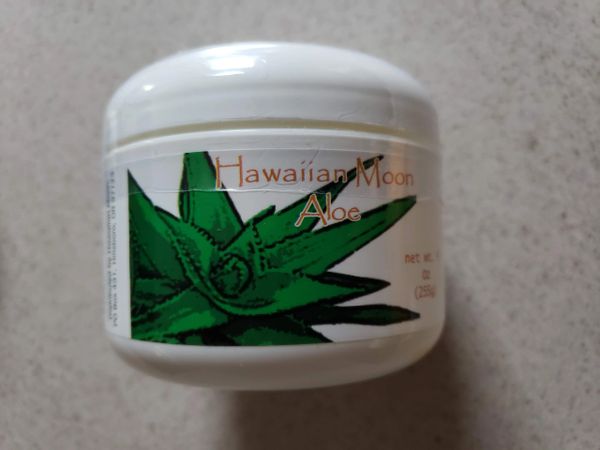 Hawaiian Moon Aloe 9 oz
This is a well-known Aloe Vera Skin and Hand Cream that is made of 100% Bardadensis Miller organic aloe.
98% natural and 82.5% organic that works wonders on various skin conditions such as
Dry skin
Eczema
Psoriais
Rosacea
Cracked Skin
Hives
Insect Bites 
Nasty Sunburn
This aloe vera cream penetrates 7 layers deep on the skin that also hydrates and heals the skin.
This cream also dilates the skin capillaries to stimulate and increase circulation to repair the skin to cellular level.
 Overall resulting to Soft, Beautiful, and Healthier Skin. 
Reviews