302 OILY/COMBINATION CLEANSER (8oz/240ml)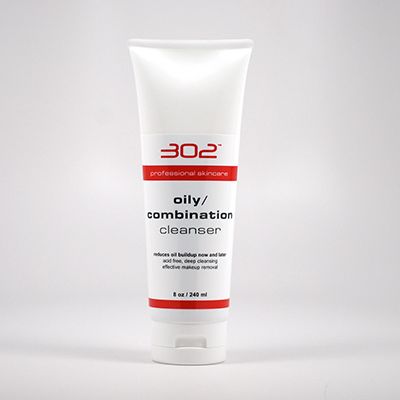 302 OILY/COMBINATION CLEANSER (8oz/240ml)
302 Oily/Combination Cleanser (8oz/240ml)
This preservative free cleanser works on a wide range of skin types to normalize the appearance of sebum output in oily skin areas and reduce the desire and need for frequent washing. Alternate with Face & Body Bar for best results.

FEATURES:
• Natural avocado compounds stabilize the appearance of oily skin.
• Reduces the appearance of bacterial, fungal and inflammatory conditions.
• Exceptional mildness results in skin clarity
• Immediate skin softening from secondary avocado extract.
• Curtails the appearance of hyper-active oil gland output while binding and transporting away skin debris leaving a natural hydration effect.
Reviews