302 AVOGEN AVOCADO TOPICAL MIST (2oz/60ml)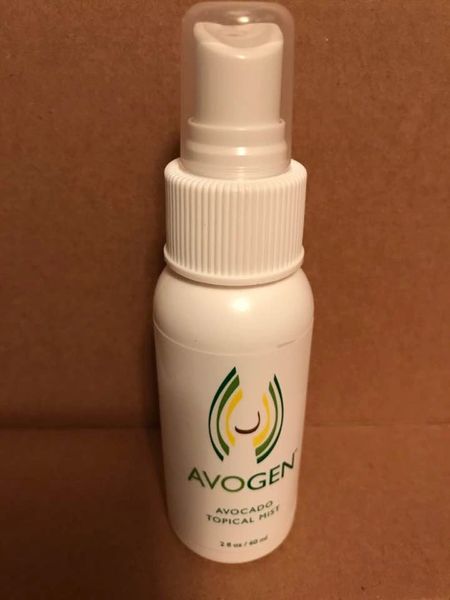 302 AVOGEN AVOCADO TOPICAL MIST (2oz/60ml)
302 AVOGEN AVOCADO TOPICAL MIST (2oz/60ml)

Avogen™ Topically

Avogen™ Avocado Topical Mist works to plump up thin skin, for visible reduction of scars, for sun damage and for aged skin.  It helps soften the skin through action in the extracellular matrix.  This is the foundation step for visible improvement.  Mist once per evening for a restored look and visible change.

The sources of stress that lead to poor ECM are simple inflammation, especially over time; excessive sun exposure; topical products, health or diet problems.  Natural aging even under ideal conditions leads to poor ECM activity.

Application
Shake well.
Apply once per day after mild cleansing.
Mist evenly and allow to penetrate.
Some pinking may occur in the first few days.


For sensitive skin, use the product every other day.

Best applied in the evening before bedtime.
More frequent usage will not accelerate visible reversal.
Use in combination with Avogen™ Avocado Dietary Supplement for a healthy, vibrant skin. You will look younger and feel better.

Ingredients

Active Ingredient:  Avogen™ (Persea Americana extract)
Certified Organic: Lavender (Lavundula Intermedia flower/leaf/stem), German Chamomile (Chamomilla Recutita (Matricaria) flower/leaf/stem), Lemon Verbena (Lippia Citriodora flower/stem/leaf).

Product Care
Organic plant extracts and Avogen™ in a preservative free suspension.
Avogen™ is a natural lipid from avocado that has demonstrated marked improvement in the look and feel of skin.
Store away from heat, at ambient room temperature.

Safety & Precautions
• Avoid using for 1 week after an acid peel
• Use every other day if using exfoliating products
• Discontinue use if irritation develops
• Not intended for children
• For topical use only
• Safe during pregnancy

Disclaimer
The FDA has not evaluated any claims made herein nor are Avogen products intended to diagnose, treat, cure or prevent any disease.
Reviews